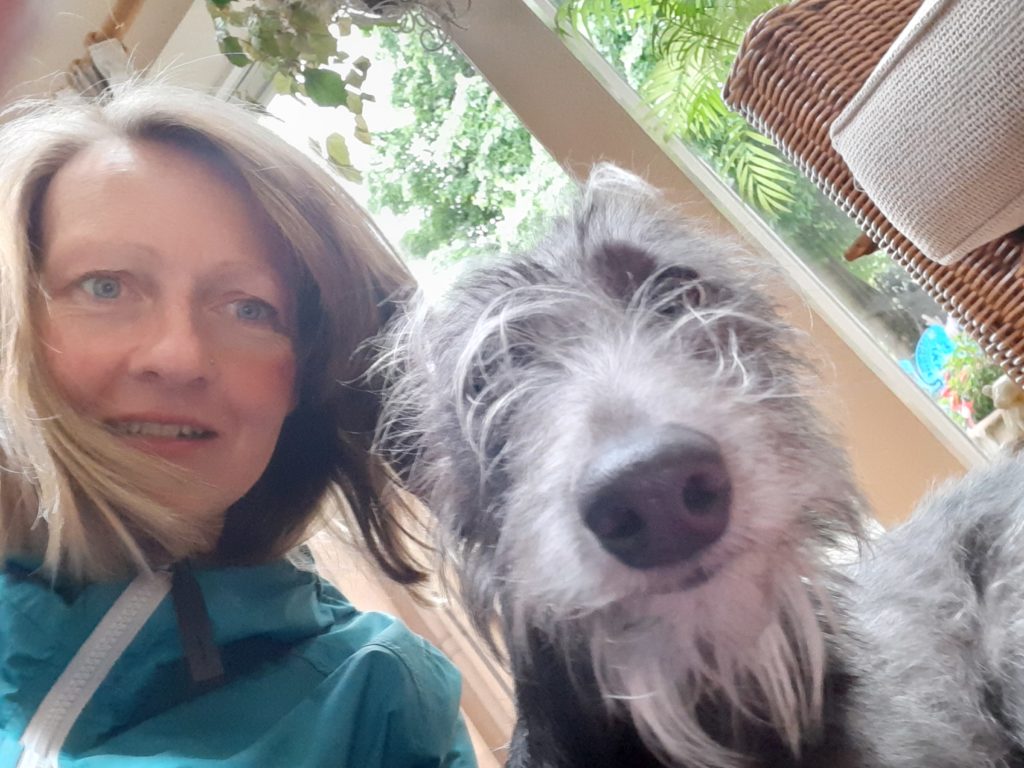 Claire Kerkham is a volunteer Buddy for the Bridgend Centre, providing one-to-one befriending to a person in our community who was feeling rather isolated and lacking in confidence to get out of the house on their own.
Claire has decided to walk this years 'Bollington Nostalgia Virtual Race' to raise funds for the Centre. Here she tells us why.
Running was my thing. Kept me fit, cleared my head and got me out exploring new places. The last time I ran a 10k was over a decade ago, I was happy with my time of 49 minutes.
My running deteriorated quite rapidly after this and I soon wasn't able to run round Bollington rec for more than a few minutes without feeling as though I would pass out. I was told that I was perfectly healthy and likely just a bit unfit.
Fast forward to 2017, I collapsed on the beach surfing. Not long after that incident I wasn't able to climb the stairs at home without collapsing on the bed, I was deteriorating rapidly. December 2018 I was rushed into Papworth hospital and finally diagnosed with a rare lung disease – Idiopathic Pulmonary Arterial Hypertension (IPAH). A progressive disease with no known cause or cure. I was classed as severe, my lungs at the final, end stage. I am lucky to be alive, but, told that I would never run or surf again.
Fast forward to now and under the care of the amazing team at Papworth and new pioneering medication I have been able to slow the progression down and, well, been given a new chance at life for which I am eternally grateful. So walking this 10k for runners is a privilege and hopefully the start of more to come. I like to focus on what I can do, rather than what I can't, and push myself every day if I am able. I find new versions of my old challenges. I feel grateful that I can be part of this brilliant virtual event and raise funds for a vital inclusive charity supporting all aspects at the heart of the local community. Everyone wherever you are can get on board and do your version.
Please support the incredible Bridgend charity by signing up & getting out into the great outdoors or by kindly sponsoring us. If you would like to sponsor us, please go to my Just Giving page: https://www.justgiving.com/fundraising/claire-kerkham1
Claire Kerkham