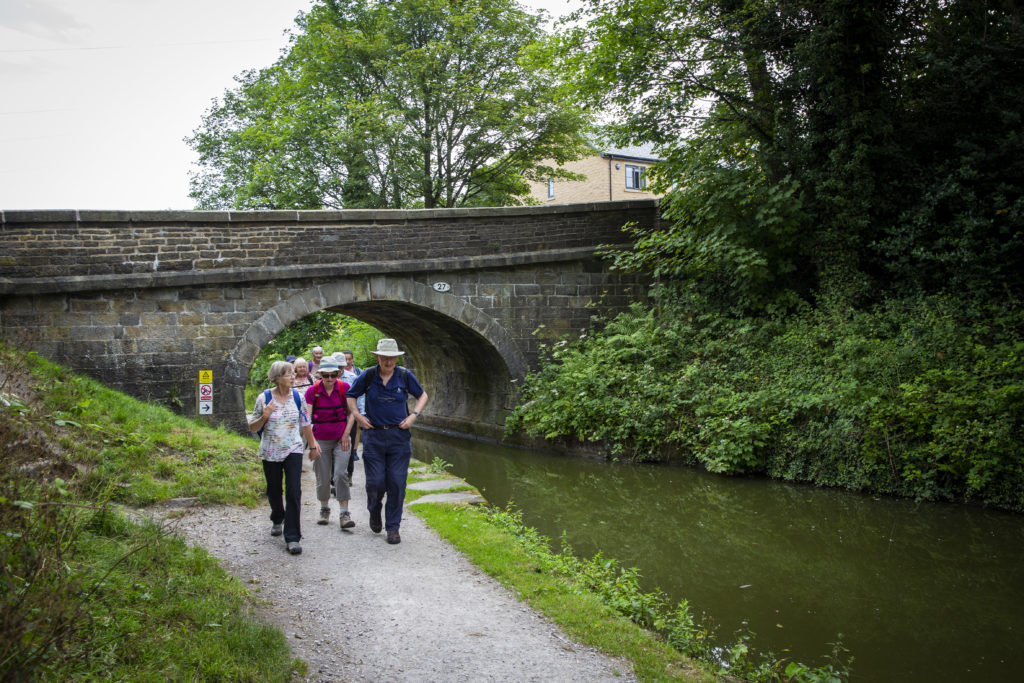 Bridgend Guided Walks – Please note that our guided walks are currently suspended as we are in National Coronavirus Lockdown. We will post on this website and our social media pages when they are able to re-start
Walking is excellent exercise and the Bridgend guided walks evolved from the success of the Heritage Trails. Exploring the stunning countryside 360 degrees around the Bridgend Centre, our walks cover hills, dales, woods and fields and allow people to exercise and meet new and old friends alike.
Before Covid, our walks took place every Wednesday, with a longer walk on one Saturdays per month. We also had a shorter 'Walk for Health' on a Monday evening in the Summer.
We do have a walk on a Wednesday morning, following the usual old favourite routes. Things are a little for the moment due to Covid, advance booking is required and the groups are restricted to eight people, including the leader. However they remain the same Bridgend walks in spirit
The routes and details will be posted for each week on the calendar of our website and advanced booking will be required from there.
Thank you so much for your patience and understanding during this unprecedented and challenging time.
A massive thank you to 'Magic Little Grants/Local Giving' for funding the Bridgend Walk Leaflets for twelve months.