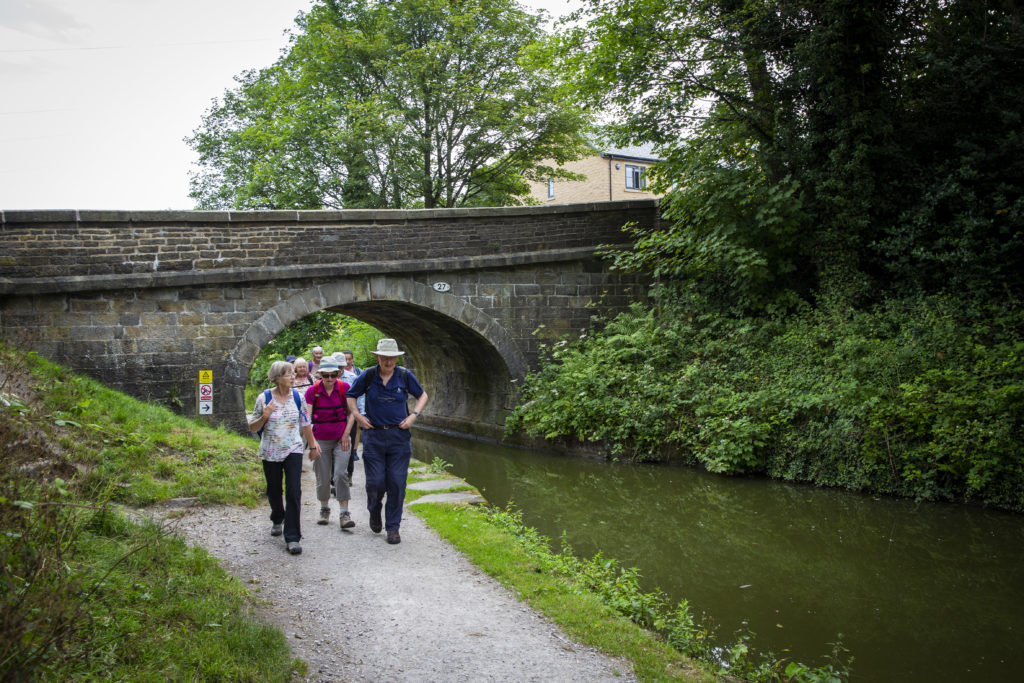 Bridgend walks are back! Following stage one of the Roadmap to Recovery on 12th April, group exercise was permitted to restart and the Bridgend walks began on a Wednesday morning.
Our walks provide a great way to enjoy the great outdoors and socialise safely. You no longer need to book a place, so please just turn up on the day before 10:15am and wait outside the Centre. Walks are £3 and you can pay by cash or card.
Walking is excellent exercise and the Bridgend guided walks evolved from the success of the Heritage Trails. Exploring the stunning countryside 360 degrees around the Bridgend Centre, our walks cover hills, dales, woods and fields and allow people to exercise and meet new and old friends alike.
Walks are usually 4-7 miles and at varying levels of difficulty. Please check the event on the website for the details for that individual walk and choose a walk that is appropriate for your fitness level and abilities.
A massive thank you to 'Magic Little Grants/Local Giving' for funding the Bridgend Walk Leaflets for twelve months.