The Bridgend Centre charity shop has regularly been called a 'Treasure Trove' and many a bargain can be found within its doors. It is also a vital source of regular income for our charity.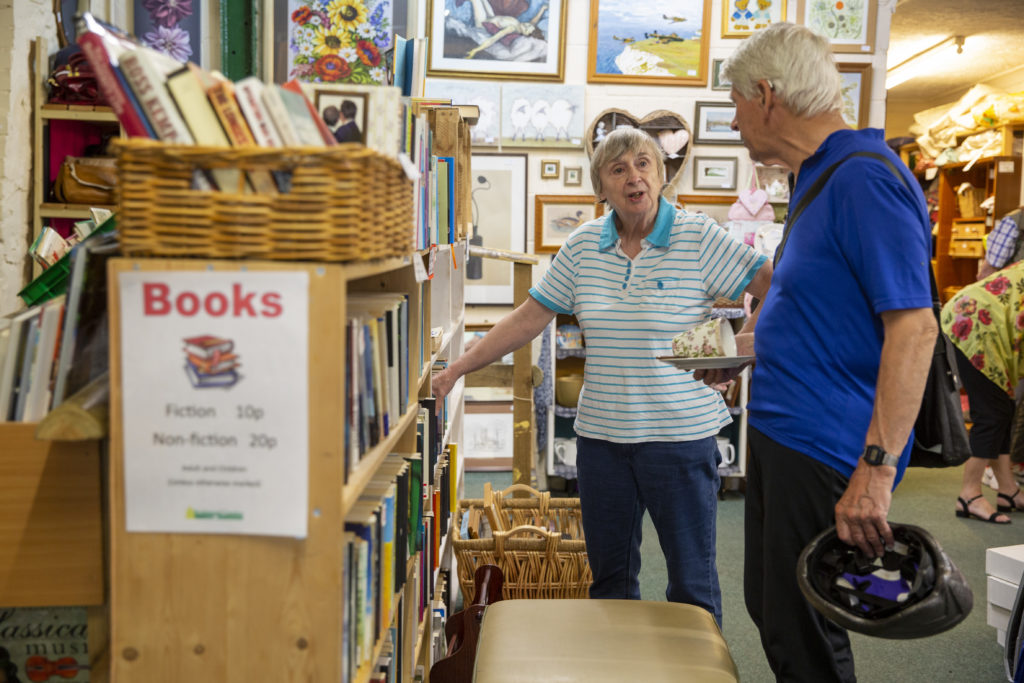 Following an easing of the Covid-19 lockdown, we plan to re-open our charity shop on Monday 13th July, Monday, Wednesday and Friday 10am – 2pm and Saturday 10am – 1pm.
Of course we will welcome your wonderful donations as they provide such as valuable source of income for our Centre. We will be accepting donations from Monday 6th July. Here are a few guidelines to keep us safe over the first few weeks. We are sorry we will be so much more restricted during this time, but these measures are to reduce the risk of catching Coronavirus and allow us to re-open our shop in order to support our charity. We hope they are only temporary!
Good quality and clean items we can accept include clothes – Ladies', men's and children's, handbags, books, CDs and DVDs, bric-a-brac, household items, intact toys bedding, curtains and towels, fabric, material, wool and sewing materials.
We expect to receive quite a lot of donations after so many months away and all that time to tidy our houses! Therefore we are unable to accept large volumes of donations (no more than 4 large bin bags or boxes) or large items such as bikes, prams and furniture.
In order for us to receive your generous donations in a safe and manageable way, please book an appointment to drop donations off. Please use the form below to do so. If someone you know doesn't have access to the internet, they will be able to give us a call on 01625 576311 from Monday 6th July, on a Monday, Wednesday or Friday to book yourself a slot. When you arrive someone will greet you and inform you where to put your donations.
Download more information here on donating to the Bridgend Centre:
Please note that we only have one parking space outside the front door of the Bridgend. If that is occupied please park on the road and not on Broadheads car park.
When we re-open the shop, there will be strict social distancing in place to protect you. You can download more information here:
Thank you so much for your support, it means the world.