The Bridgend Centre charity shop has regularly been called a 'Treasure Trove' and many a bargain can be found within its doors. It is also a vital source of regular income for our charity.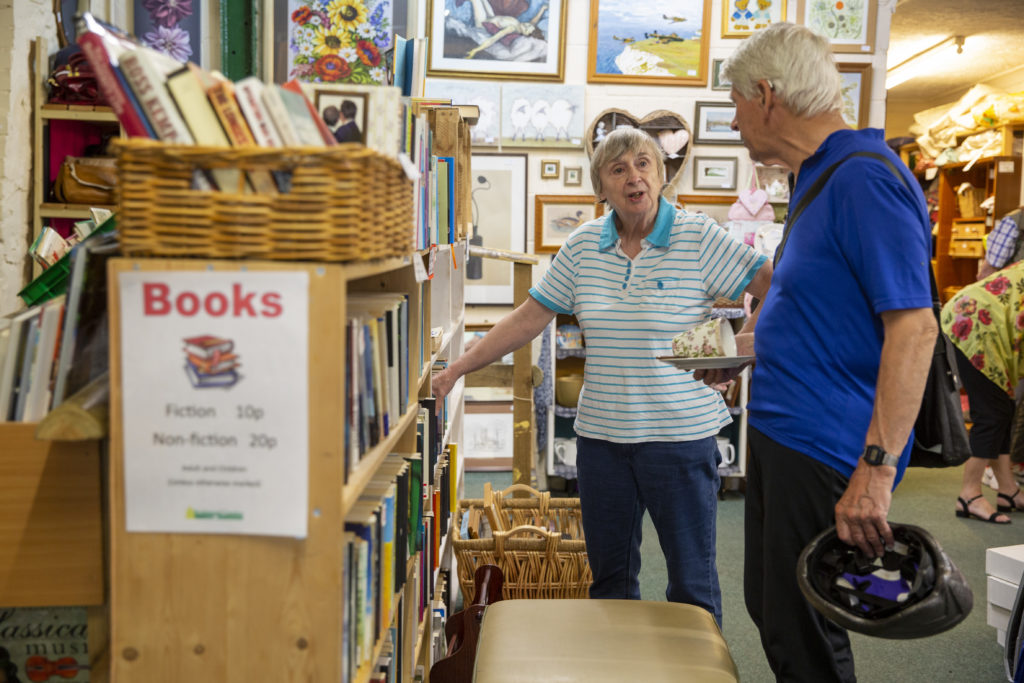 Our absolute priority is the safety of the people who come into our Centre. We want to be a home-from-home where vulnerable people feel safe to visit and enjoy some social contact in a non-threatening environment. We believe we have a social responsibility to everyone in our community.
We are still operating social distancing at the Bridgend Centre. Our staff and volunteers will continue to wear a face mask and we ask that customers do so too where they can. The one-way system will still be in place, so please enter the building via the side door.
We no longer require you to make an appointment to drop off donations. You can do so any time Monday to Friday 10:00 am to 4:00pm or Saturdays 10:00am to 1:00pm.
We do still limit donations to 4 large bin bags or boxes per person and no large items such as bikes, prams and furniture.
Good quality and clean items we can accept include clothes – Ladies', men's and children's, handbags, books, CDs and DVDs, bric-a-brac, household items, intact toys, bedding, curtains and towels, fabric, material, wool and sewing materials.
Please note that we only have one parking space outside the front door of the Bridgend. If that is occupied please park on the road and not on Broadheads car park.
You can download risk assessment for the Bridgend Centre here:
Thank you so much for your support, it means the world.