Please click here for this year's RACE REGISTRATION FORM
Every year on the second Sunday in July, the Bridgend Centre runs the Bollington Nostalgia Hill Race to raise valuable funds for our charity. Last year, due to the social distancing measures in place, we decided to make the event a virtual challenge. Following the success of this format, this year (2021) we have decided to do the same again due uncertainties around the pandemic and also to open up the event to a wider range of people.
The race is usually a set route from the Bridgend Centre, up Hedgerow and over to Bakestonedale Moor, returning via Macclesfield Canal (map pictured below). However, this is a virtual challenge and we have only one stipulation, that competitors run 10k. So it is totally up to you whether you run our famous hill race route or another route of your choice.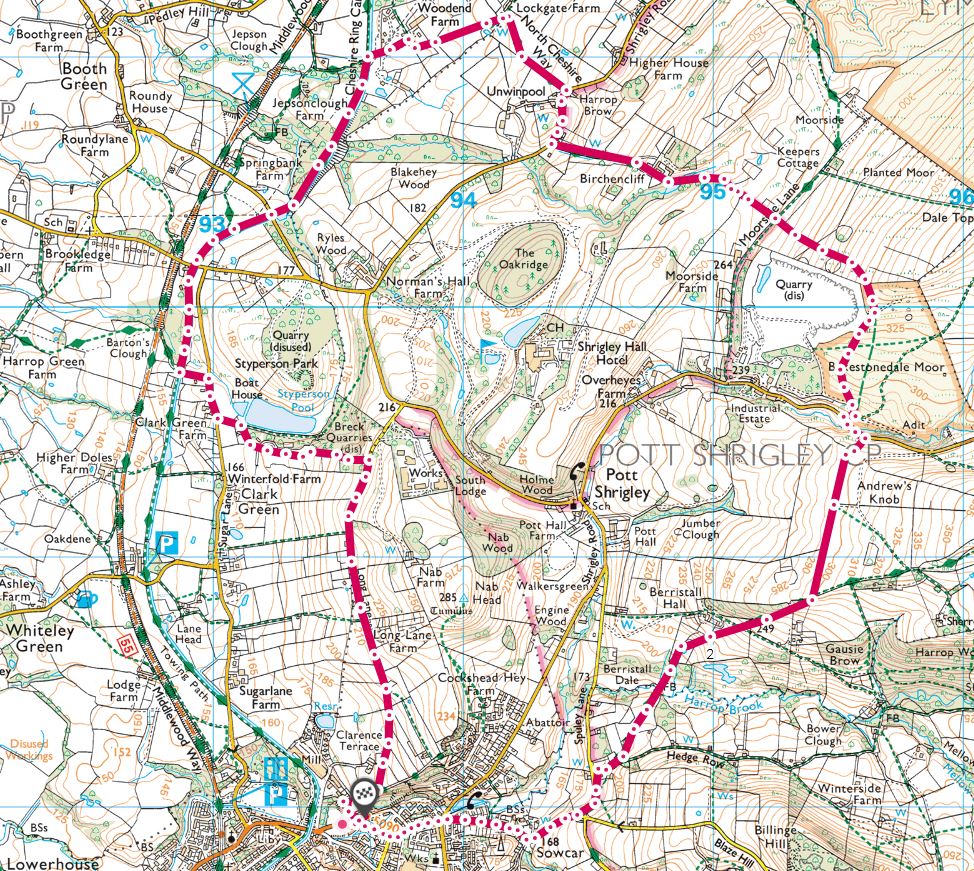 All you need to do is sign up through our registration form (above); pay your registration fee or pledge to raise £100; and at any time between 26th June and 11th July when you've completed your 10 km run, send us a picture of your distance measuring device (like a FitBit or Garmin) or Strava page.
It is totally up to you if you complete this race alone or with others, but the challenge is yours!
There will be a number of categories based on gender and age with some fabulous prizes up for grabs and of course all competitors will be awarded our fabulous, collectors item pin badge. The categories are as follows: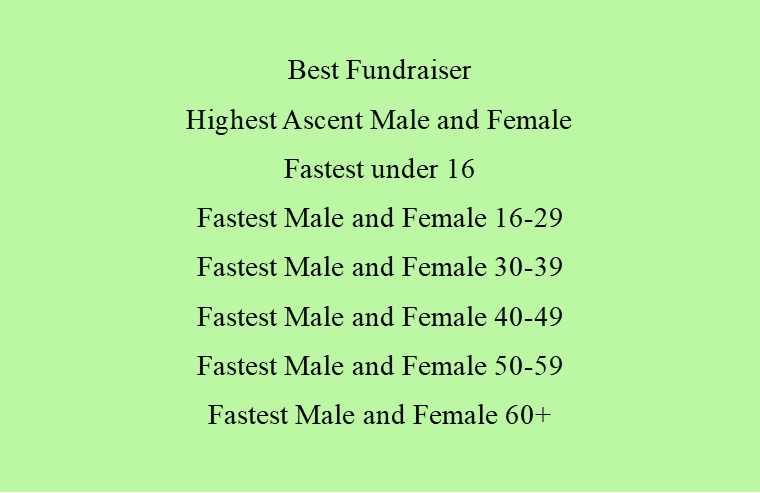 Please keep the Bridgend Centre at the heart of our community by supporting this event.
Please click here for this year's RACE REGISTRATION FORM
You can read this blog from Eddie McIntosh about his experience of last year's event.
Last year we had some fantastic prizes for many of the categories, donated by Patagonia, Red Willow, Fruits of the Forage, AIG Training, The Indian goat, Running Bear, Becca's Beauty Buys, Running Bear, Little Challenges, The Entertainer and Top to Toe Treatments.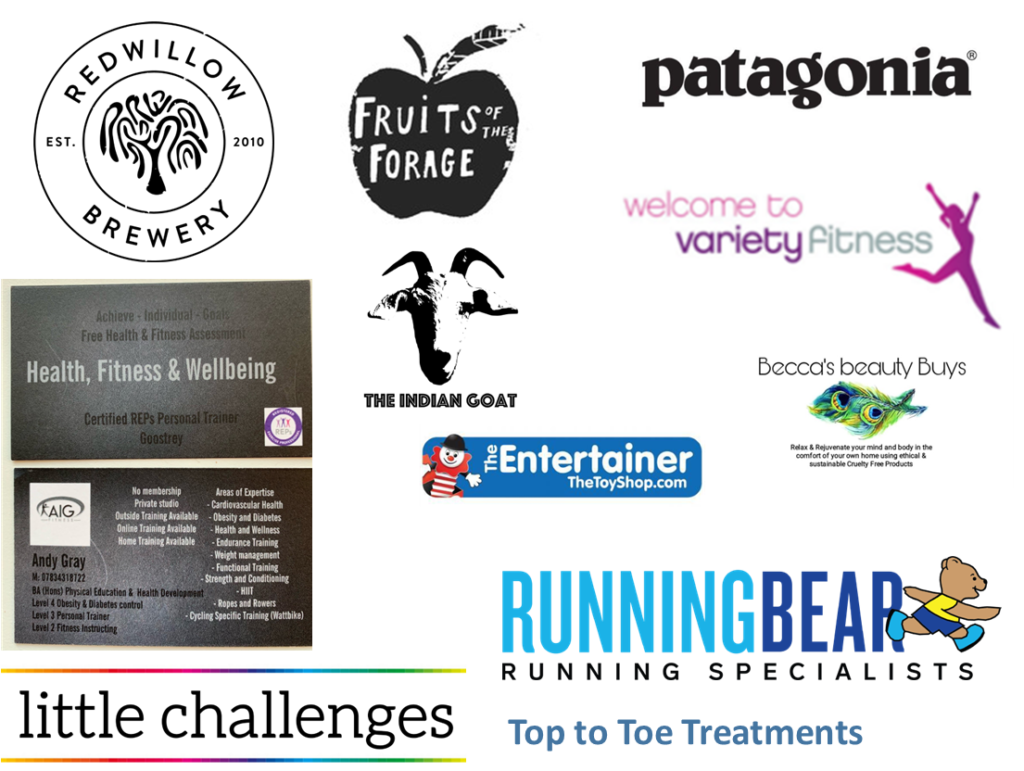 Huge thanks go to the businesses who donated prizes to our cause.
Below is some photos sent to us by participants of them enjoying running the race.