Every year on the second Sunday in July, the Bridgend Centre runs the Bollington Nostalgia Hill Race to raise valuable funds for our charity. This year, with social distancing measures in place, we decided to make the event a virtual challenge.
The race is usually a set route from the Bridgend Centre, up Hedgerow and over to Bakestonedale Moor, returning via Macclesfield Canal (pictured right). However, this was a virtual challenge and we wanted to open up the event to more people, we only had one stipulation, that competitors run 10k. This also made it easier to comply with social distancing restrictions on footpaths.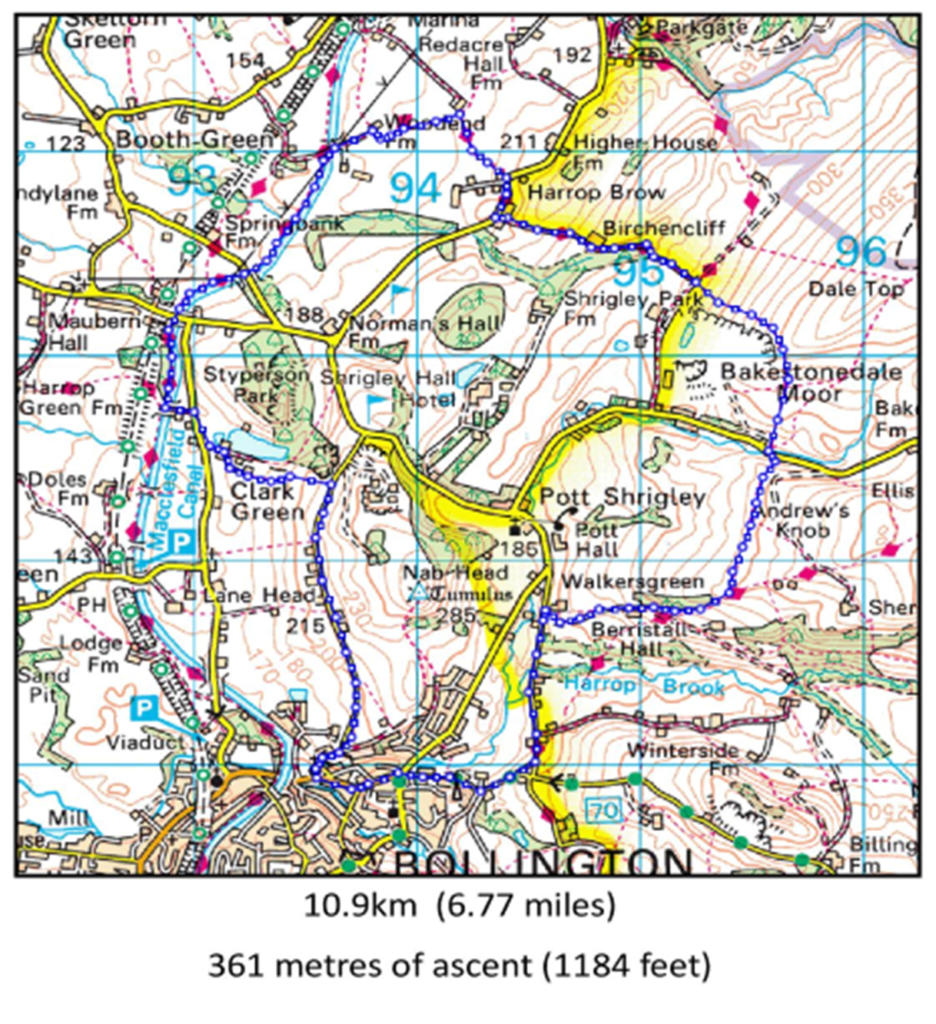 We had over 70 participants in total, some based here in Bollington and some as far flung as Polzeath in Cornwall and Gretna Green in Scotland. We were even joined by our patron MP David Rutley. As the Centre's Patron, David is traditionally on hand each year to start the race. However, this year, David took part in the virtual race on the bank of the Thames after a day's work in Parliament.
We had a number of categories and Bridgend Buddy volunteer Claire Kerkham did a fantastic job of sourcing a variety of amazing prizes for each one to spur the competitors on. The categories and winners of each were:
Ascents:
Female: Lisa Cox – 716m
Male: Eddie Mackintosh – 547m
Fastest:
Under 16s: Eddie Mackintosh – 58:58
Male 16-29: Thomas Lea – 48:37
Female 16-29: Ella Lea – 51:34
Female 30-49: Diane McVey – 38:31
Male 30-49: Nathanael Booker – 43:27
Female 50+: Alison Downey – 51:15
Male 50+: Andrew Thorp – 48:00
Fundraisers
A huge congratulations to all of our worthy winners. Thank you to our fantastic fundraisers, everyone did an amazing job of spreading the word of their challenge and harnessing support through Just Giving. They were Claire Kerkham, Karen Waters, Johanna Maitland, Amelia Lee, Andy Scott and Susan Coen. Between them they raised £1,425 taking the total funds raised for the Bridgend Centre to £2,045, which is an amazing figure and supported our charity through a very challenging phase when we were unable to open the charity shop. The prize could only go to one person, however, and we are very proud to announce that Claire Kerkham managed to raise £730 and is the winner of the prize for the best fundraiser.
Thank you so much to all the wonderful local companies and businesses who donated prizes, it is hugely appreciated by Bridgend. Also, a final 'thank you' has to go to Reece Remedios, a professional fundraiser based in London who usually works for Back Up, a charity for people affected by Spinal Cord Injury. Reece generously donated his time to us while on Furlough to make this race happen and it definitely would not have happened without his hard work and support. We certainly learnt a lot from him about virtual events!
It isn't too late to donate and make a difference, just go to our Just Giving page here: https://www.justgiving.com/campaign/Bollington-Nostalgia-2020.
Prizes
We had some fantastic prizes, donated by Patagonia, Red Willow, Fruits of the Forage, AIG Training, The Indian goat, Running Bear, Becca's Beauty Buys, Running Bear, Little Challenges, The Entertainer and Top to Toe Treatments.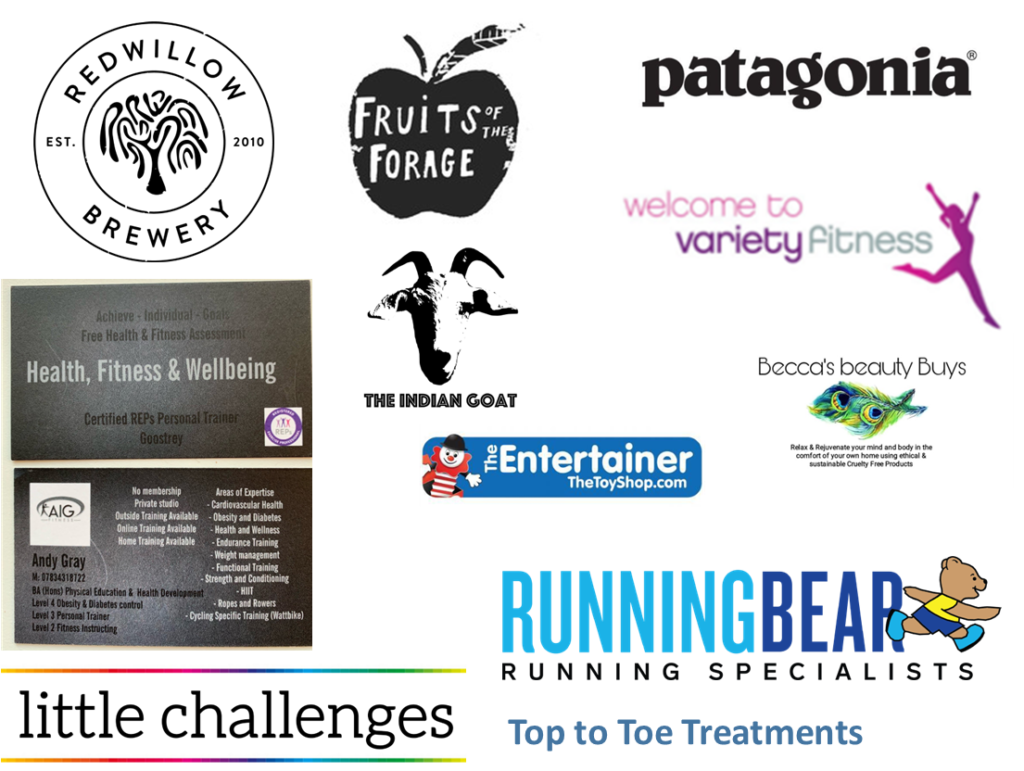 Huge thanks go to the businesses who have donated prizes to our cause.
Below is some photos sent to us by participants of them enjoying running the race.