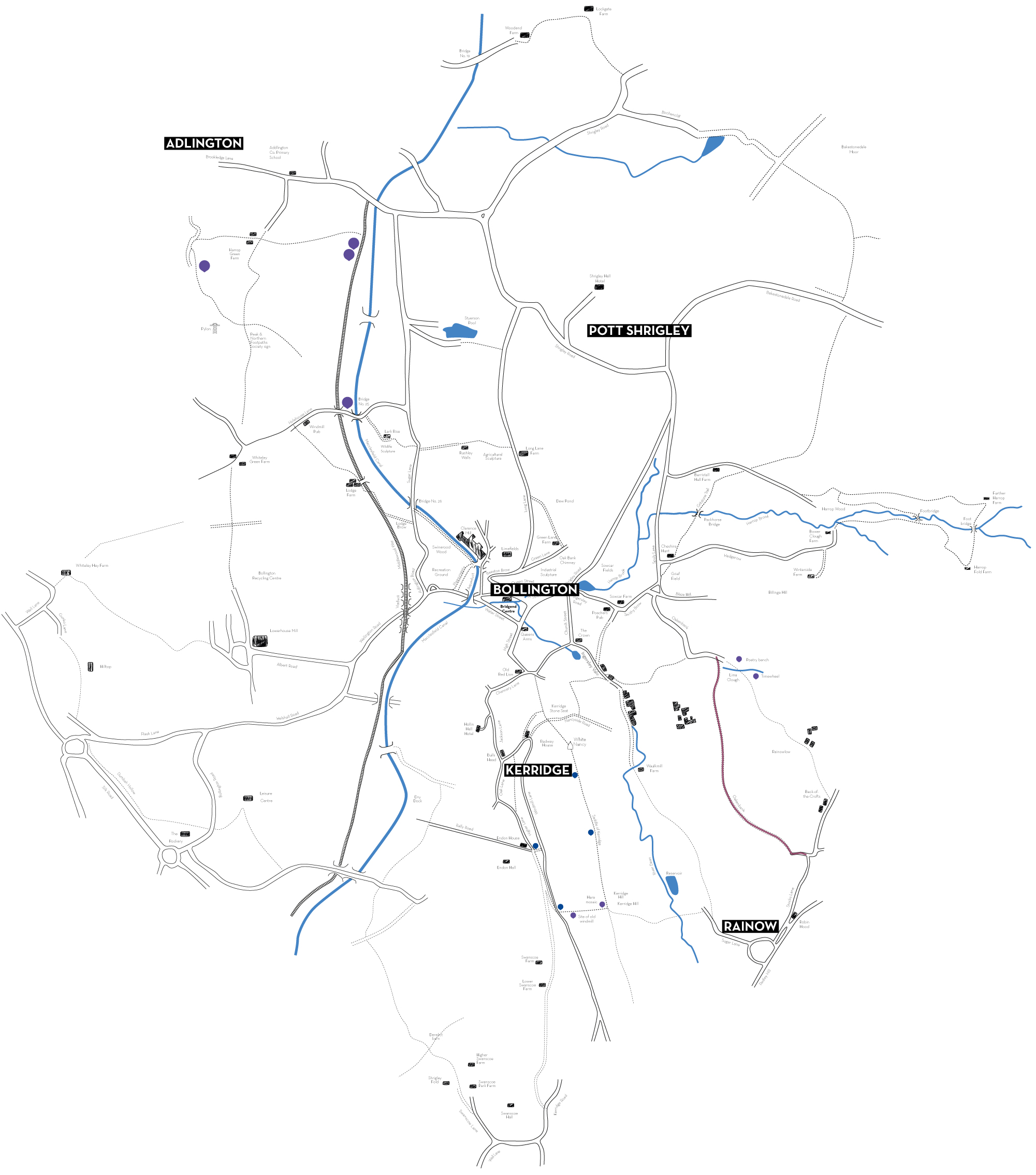 Bridgend Heritage Trail No 1 - Bee Happy
3.25 miles.
Walk to Whiteley Green through Bollington's unique landscape. Discover intriguing places and half-forgotten artefacts including traces of ancient beekeeping.
Bridgend Heritage Trail 2 - Woods and Wildflowers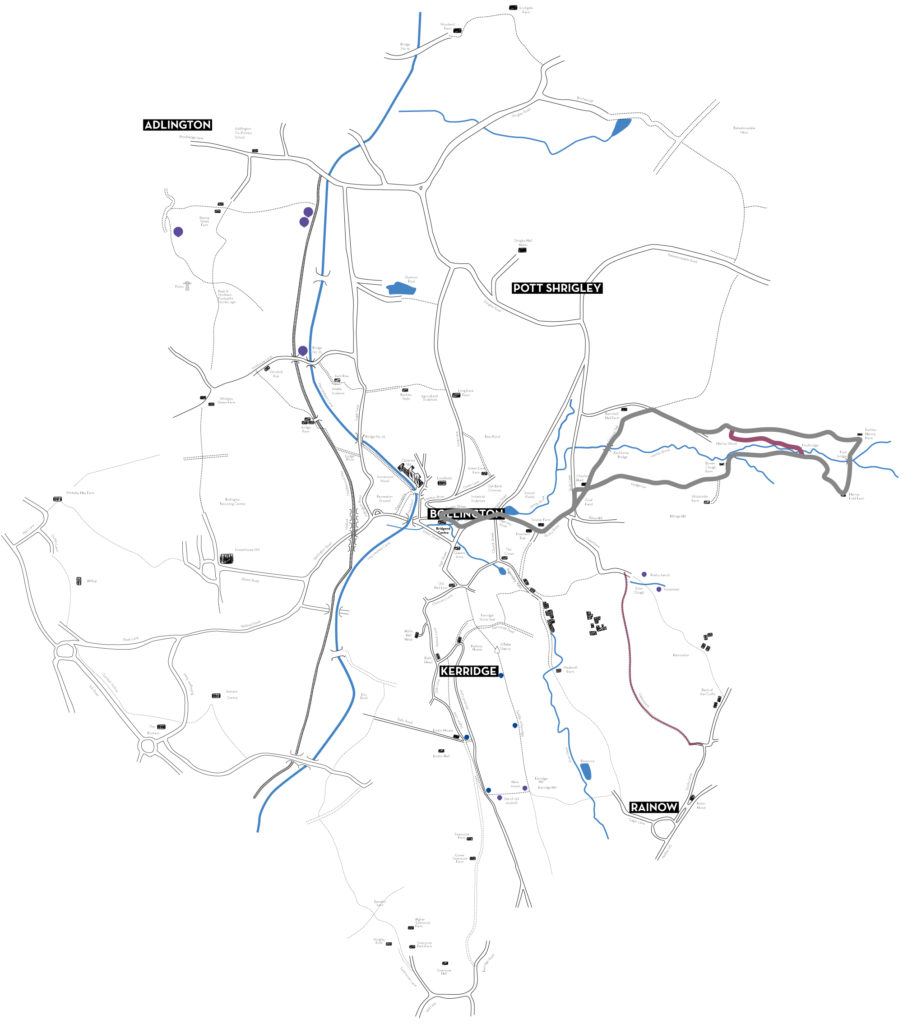 5 miles
Follow the enchanting Harrop Brook through woodland whose tranquil charm and abundant wildlife hides a colourful past.
Bridgend Heritage Trail 3 - Written in Stone
3 miles
Head up to the spectacular viewpoint of Kerridge Ridge before winding your way through Bollington's network of paved and cobbled paths to explore how stone and quarrying have shaped the town.
Bridgend Heritage Trail 4 - Revolving in Time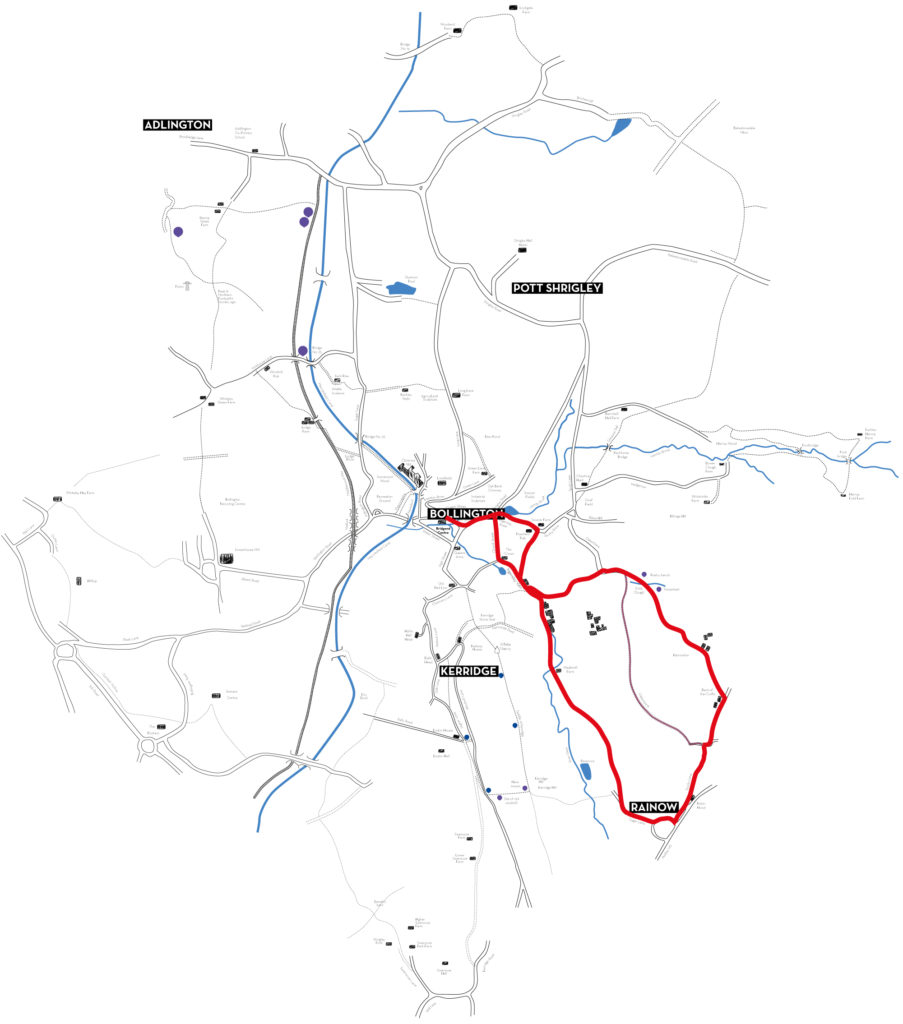 4.5 miles
Follow the River Dean to Rainow
Bridgend Heritage Trail 5 - Digging through the Past
6.5 miles
From town to farm and from quarry to canal this undulating walk takes you through the valleys and moors north of Bollington.
Bridgend Heritage Trail 6 - As the Crow Flies
5.5 miles
A straight out and back route to Higher Hurdsfield.
Heritage Trail 7 - Travelling in Time
5.5 miles
Heading north from Bollington this largely flat walk travels to Adlington and returning via Whiteley Green
Bridgend Heritage Trail 8 - Upstairs, Downstairs
6 miles
Heading west from Bollington, this largely flat walk meanders through farmland to Butley Ash and back