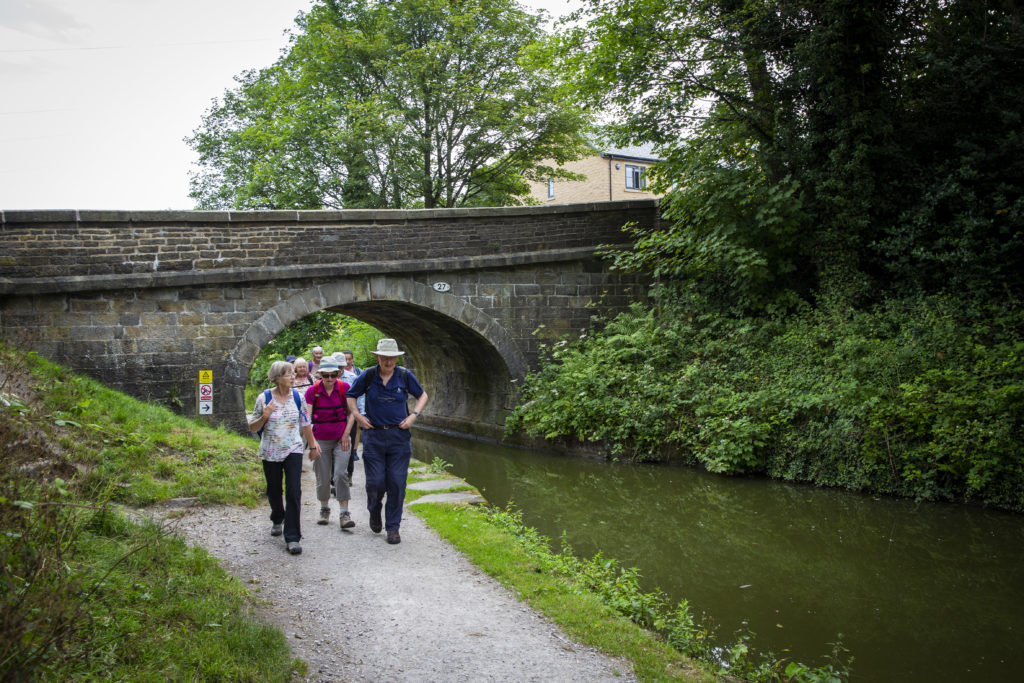 Bridgend Walks
Walking is excellent exercise and the Bridgend walks evolved from the success of the Heritage Trails. The walks extend enjoyment of the project and reinstate infrequently-used footpaths. Available to all, our walks take place every Wednesday, with a longer walk on the first and third Saturdays of every month. Ranging from a gentle two mile stroll for those who would benefit from gentle or moderate exercise, (some of whom are referred from the Medical Centre) to ten mile hikes, the walks are graded to suit all abilities. Although daunting joining a new group, people can chat and relax before and after walking. The project promotes opportunities to gain a better understanding and enjoyment of local countryside, learning about heritage in the process. Greater insight helps individuals or groups conserve and enhance the countryside's natural beauty, and protect its wildlife and cultural heritage.
We are pleased to confirm that from October, the Bridgend walks are setting off once more! Restricted in numbers in order to keep us safe, we are delighted that our Wednesday walks are setting off once more. We will be exploring the usual areas of Bollington, along the old faithful routes and maybe some new paths too. The routes and details will be posted for each week on the calendar of our website. Advanced booking will be required.
Obviously, the walks will be different to before in order to keep everyone safe. We will be limiting numbers and maintaining social distancing along the way. As places will be very limited it may not be possible to come on every walk. Thank you so much for your patience and understanding during this unprecedented and challenging time.
A massive thank you to 'Magic Little Grants/Local Giving' for funding the Bridgend Walk Leaflets for twelve months.