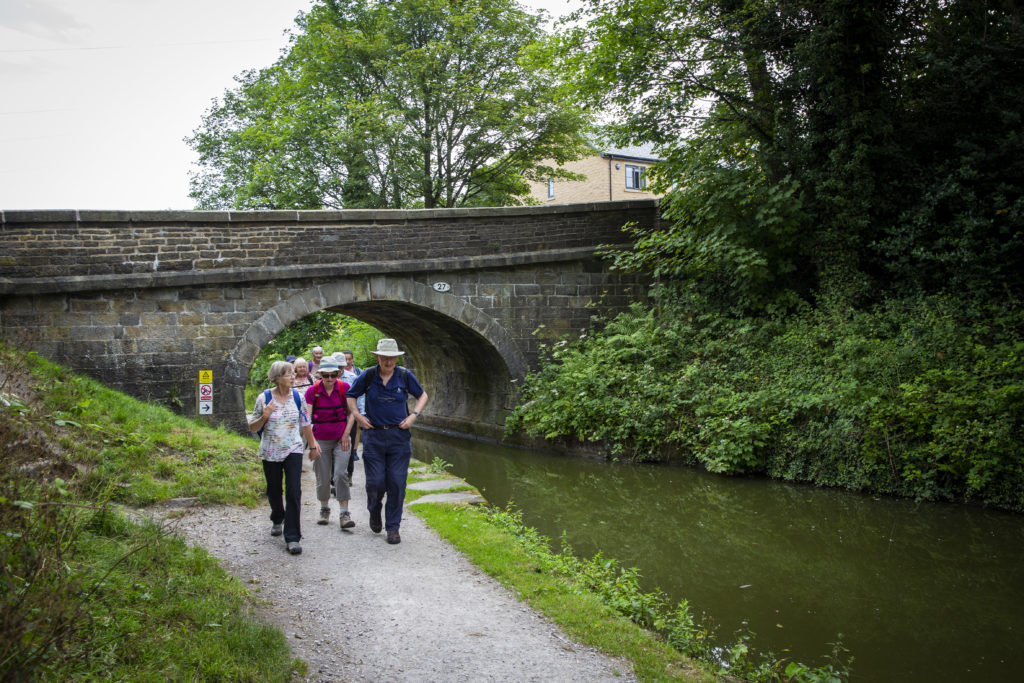 Bridgend Walks
Walking is excellent exercise and the Bridgend walks evolved from the success of the Heritage Trails. The walks extend enjoyment of the project and reinstate infrequently-used footpaths. Available to all, our walks take place every Wednesday, with a longer walk on the first and third Saturdays of every month. Ranging from a gentle two mile stroll for those who would benefit from gentle or moderate exercise, (some of whom are referred from the Medical Centre) to ten mile hikes, the walks are graded to suit all abilities. Although daunting joining a new group, people can chat and relax before and after walking. The project promotes opportunities to gain a better understanding and enjoyment of local countryside, learning about heritage in the process. Greater insight helps individuals or groups conserve and enhance the countryside's natural beauty, and protect its wildlife and cultural heritage.
Please access the timetable for our walks here:
April to June is: Bridgend Walks leaflet Apr – Jun 2019 final
July to September: Bridgend Walks leaflet Jul – Sep
Walks for Health
We run a programme of short, easy walks in and around Bollington from April to October every year. The walks are designed to encourage new walkers as well as those looking to get back into the habit of taking some regular exercise. Walking is a great way of feeling happier and healthier and has been described by some as the perfect exercise.
The walks are every Monday evening at 6pm during the Summer months (April to October). All walks are less than 2 miles, no stiles and have just a few gentle slopes. There is no need to book, just turn up wearing comfortable shoes and you may like to bring a drink. There is no charge and there are different start points in and around Bollington. You can download full details here: Walks for Health leaflet 2019 or obtain a leaflet from the Bridgend Centre, Bollington Town Hall, libraries and other locations. For more information contact the Bridgend Centre on 01625 576311 or email info@bridgendcentre.org.uk